The International Maritime Employers Council (IMEC) and the International Transport Workers' Federation (ITF) have since the beginning of the Covid-19 pandemic worked closely together to ensure that seafarers are kept safe from the coronavirus and that crew change continues with minimum disruption.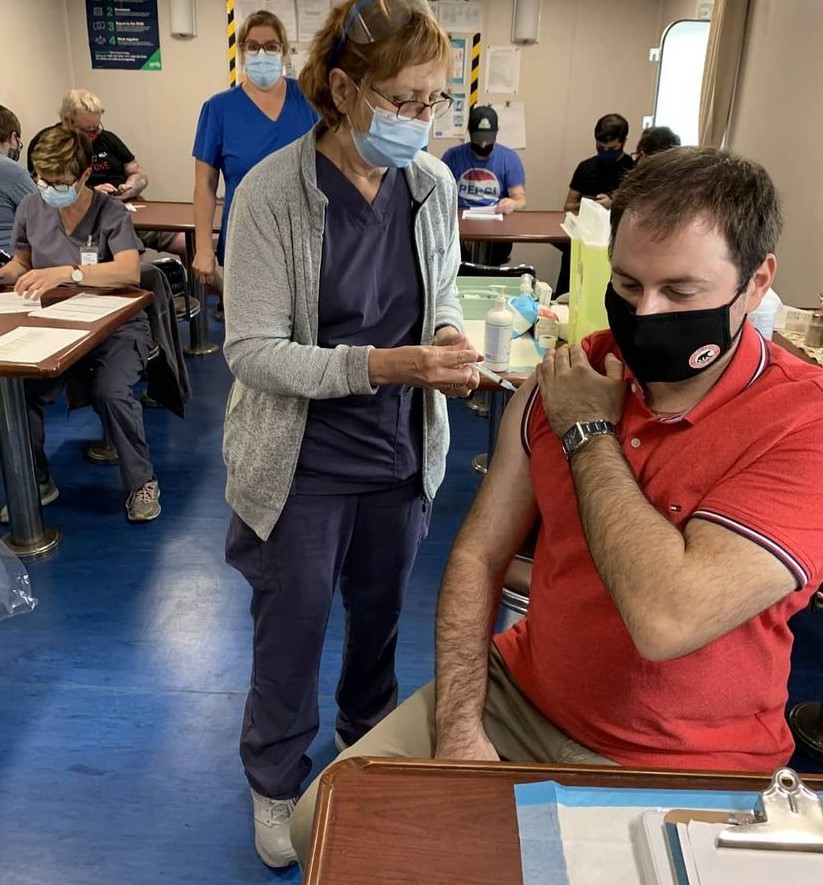 Throughout the pandemic seafarers have ensured that the global supply chain continued to deliver goods despite the restrictions, and it is essential that these key workers are prioritised when it comes to lifesaving vaccines.
Several vaccines have now been authorised in different countries and more are gaining official authorisation on a regular basis.
Some countries have already started mass vaccination campaigns and, when stocks allow it are also vaccinating foreign seafarers in their ports. The United States lead the way but were soon joined by countries like Canada, Belgium, the Netherlands, Germany, Cyprus and the UK amongst others.
In the global fight against Covid-19, vaccination is a key. Therefore, IMEC and ITF strongly recommend to seafarers to get vaccinated and for companies to ensure that the seafarers that want to be vaccinated are allowed to do so when this is possible.
The following links from International Christian Maritime Association (ICMA) and North American Maritime Ministry Association (NAMMA) provides lists where vaccines may be available to seafarers:
ICMA: https://icma.as/vaccines/
NAMMA: https://namma.org/vaccines/